Complete Hormone Panel
See a Sample Report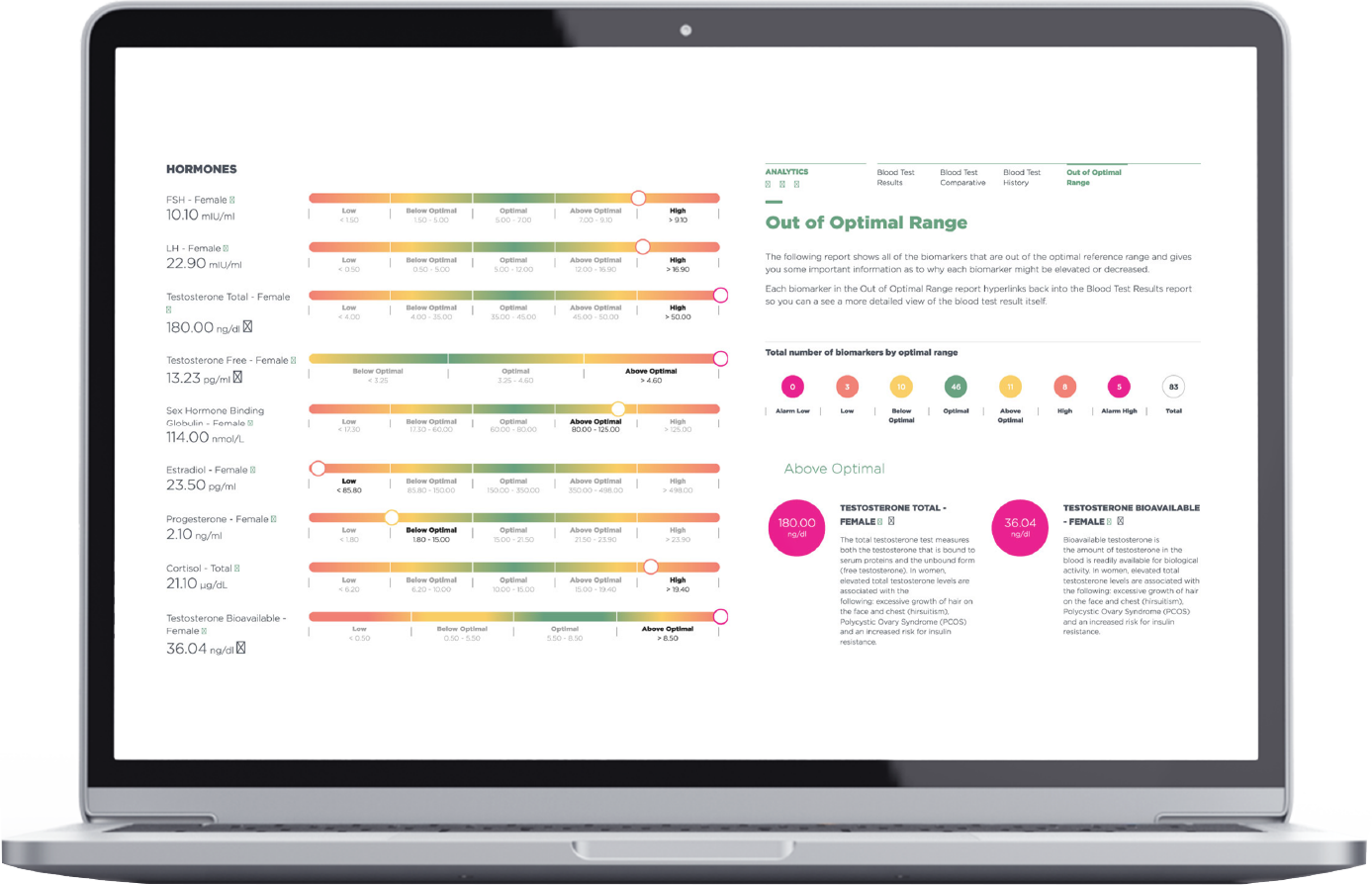 Complete Hormone Panel
Analyzes 45 Biomarkers
Energy, mood, even sex drive – it all comes down to your hormones. The Complete Hormone lab panel provides a comprehensive examination of 45 key markers. You'll get insights into why you may be functioning at a lower level than normal and where to go from there.
This Diagnostic Lab Tests For:
Metabolism & Weight Control
Oxygen Transfer & Blood Function
RBC
MCH
Hemoglobin
MCHC
Hematocrit
RDW
MCV
Platelets
Bone & Muscle Health
Calcium
Immature Granulocytes
Estradiol
Immature Grans (Abs)
Electrolyte & Fluid Balance
Sodium
Chloride
Potassium
Carbon Dioxide total
Kidney Health
BUN
BUN/Creatninine Ratio
Creatine
Protein Total
EGFR
Inflammation
Neutrophils
Lymphs
Monocytes
Eos
Basos
Neutrophils Absolute
Lymphs Absolute
Monocytes Absolute
Eos Absolute
Baso Absolute
WBC
Strength & Endurance
Free testosterone
Total Testosterone
Liver Function & Toxicity
AST
Albumin
ALT
Alkaline Phosphatase
Bilitrubin Total
Globulin total
Thyroid Health
Menstrual Health
We're with you every step of the way.
Step 1
Complete the online health history and consent forms.
Step 2
Receive 1:1 care from your licensed health coach.
Step 3
Personalized treatments shipped right to your door.
Do you take insurance?
We do not accept insurance at this time. We do accept credit cards and HSA/FSA accounts.
I have labs from another clinician, can I use them?
If you have not been on hormonal support, the labs may be from the last 3-6 months. If on hormonal support, labs need to be within the last 90 days.
Can you help my partner too?
We can! Meet Blokes, the male version of Joi.